About Andersen Mats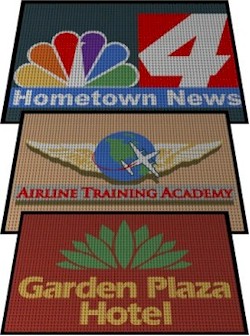 Welcome to the industry leader in high quality, high performance mats since 1974, we've revolutionized the mat industry with such innovations as:
      ·      The first gripper back mats for reduced mat movement.
·         Rubber reinforced face patterns on the WaterHog mats will not crush insuring maximum dirt and moisture trapping and holding.
·         Beveled "water dam" safety borders hold dirt and moisture on the mat.
·         Happy Feet anti-fatigue mats with a premium cushion core that is encapsulated in chemical and oil resistant nitrile rubber.
Nearly a quarter century of solution-driven innovation, that's the legacy of The Andersen Company. America's Performance Mat Manufacturer
---
---